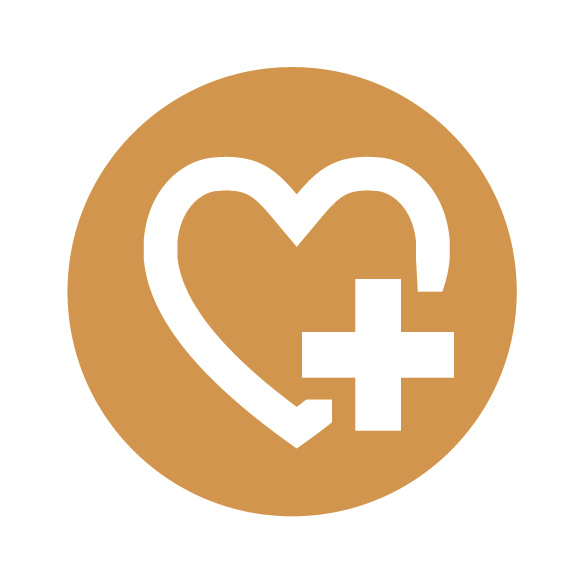 Our experienced and dedicated providers, supported by a top-notch staff, sincerely enjoy serving the needs of each patient. Our doctors are board certified and experienced in treating a variety of illnesses, and our physician assistants and nurse practitioners are highly trained with a broad range of experience.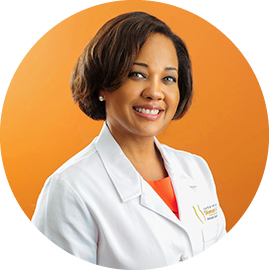 Angela Marshall, MD, FACP
Dr. Angela Marshall, a board-certified Internist, is the President and CEO of Comprehensive Women's Health, Inc. Throughout her medical career, Dr. Marshall has impacted the lives of thousands of women and their families. Dr. Marshall has been repeatedly named 'Top Doctor' by the Washingtonian Magazine and Consumer Research Council of America. She was also recently awarded the 2020 Top 100 Women Award in the state of Maryland and was recently featured on the cover of Enterprising Women magazine. Dr. Marshall has appeared on several news programs including CNN, Fox News, and PBS NewsHour as a contributing health expert and currently chairs the Board of Directors for the Black Women's Health Imperative. Learn more about the important work Dr. Marshall continues to do by addressing and reducing the biases the undermine our health care system.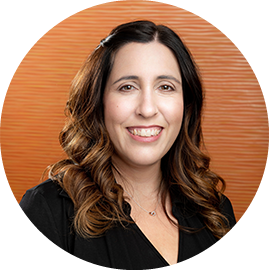 Christina Neal, MHS, PA-C
Christy Neal has been practicing in women's health for over 15 years. She graduated from St. Mary's College of Maryland in 2002 with a Bachelors of Arts Degree in Biology. In 2005, she graduated from George Washington University with a Masters Degree in Health Science and her Physician Assistant Certification. Since graduating, Christy has devoted her time to promoting health and wellness to a diverse patient population. As part of the Comprehensive Women's Health Executive Leadership Team, Christy has implemented multiple quality initiatives, including achieving National Committee for Quality Assurance (NCQA) Recognition and Maryland Primary Care Program Participation. Christy is a member of the American Academy of Physician Assistants and during the pandemic, has acted as a consultant within the community regarding COVID matters. Christy has a keen interest in adolescent medicine, pre-conception planning, polycystic ovarian syndrome, and chronic disease management. She is a lifelong Maryland native and spends much of her free time with her husband and two children. She enjoys reading, traveling, all things Disney, and watching her daughter dance and her son play baseball throughout the year. Christy sees patients in the Glenn Dale office.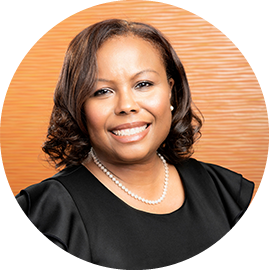 Marcia Y.L. Parris, MD
Marcia Parris, MD is a Board Certified Family Physician. She practiced in New York for 15 years and has returned to her native Washington Metropolitan area. Dr. Parris graduated magna cum laude with a B.S. in Biology from Spelman College. She went on to earn her Doctor of Medicine from The George Washington University School of Medicine. During that time, she decided she wanted to work in an underserved community and was selected to become a member of the National Health Service Corps. She completed her residency in Family Medicine at the Jamaica Hospital Medical Center in Queens, NY where she served as Chief Resident. Dr. Parris embraces her patients like family and believes in working with her patients to improve their mental and physical health.